About Us
Bulbul Jamak Travel agency is run by France-Mongolian friendship tour company, the agency formed in January 2016, it is located in Bayan Olgii ,offering organised group tours, private tailor-made trips and selected additional travel services to and within Mongolia.
Our itineraries are designed to allow you to become as involved as possible with the local communities we travel to. Whether you're staying overnight in a traditional Mongolian ger, you can enjoy by nomadic life.
When you embark on your tour you'll have new friends, more confidence, a deeper understanding of the people and fantastic new insights into the culture of the destinations you'll be visiting.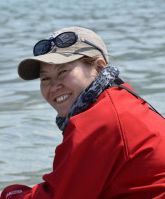 Bulbul.
She is founder of the Agency, she knows the people, as well as the places, her professional expertise covers over 8 years in the Mongolian tourism industry and throughout in Mongolia. Her specialties in leading expeditions include field experience conducting trips of a paleontological, archaeological and historical nature, eagle hunting, hiking, horse riding, and camel riding. She speaks Khazakh, Mongolian, Russian and English .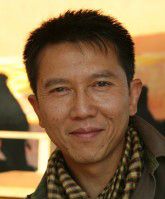 Jean-Marc, as Mongolian name, Jamak.
He travelled a lot, all over the world, but when he visited Mongolia for the first time, in 2002, fell in love with the country straight away. What captivated me were its wild expanses, stretching as far as the eye can see, it's fascinating history, and its isolation from the modern world. That first trip was followed by other journeys across the steppes, many others, throughout Mongolia.